What a week it's been, not only has Hip-Hop heated up, but across the border there's been insane stories: Roseanne losing her show for racist tweets, Kim K meeting with Trump, and Brian Colangelo's secret burner accounts…what a time.
But on Tuesday night, Pusha T opened Pandora's box (of memes) and responded to Drake's Duppy Freestyle. The Story of Adidon brought up a lot of questions regarding Drake as a man, an artist, and now a father???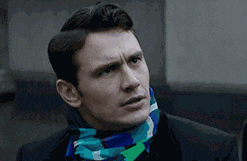 This beef has been lingering for some time, but now with both artists having projects out around the same time, the forces that be said let it be.
In the best of series between Golden Drake and Pusha T'veland, Pusha T leads 2-1, and here's why:
Drake's blueprint was laid out in his last public beef with Meek in terms of how calculated he is and what kind of exposure a response would bring.
He baited Drake with some light jabs on Infrared off DAYTONA, and got Drake to respond with heavy hits on the Duppy Freestyle. Knowing Drake would retaliate quick, Push finished the job with The Story of Adidon.
And it was thoroughly calculated. Remember on back-to-back when Drake said "I waited four days n—–, where y'all at?" Well Push did, take in how his response came back on the fourth day.
Push's choice in artwork has lyrical significance as well. On Infrared Push spits:
"Remember Will Smith won the first Grammy? And they ain't even recognize Hov' until Annie? So I don't tap dance for the crackas and sing mammy…"
At first listen I thought it was just a dope bar comparing Drake and Push's positions in terms of rap, but Push had deeper motives by digging up Drake dressed in black face and thereby linking him to the line.
Add that to the fact he chose Jay-Z's The Story Of OJ beat, a song that deals with society's views of black people, and it all comes full circle as Drake's black face caricature is smiling when Nina Simone switches between singing "My skin is black/My skin is yellow"
Now in terms of technical rap, I think that Drake's response was the better of the two. Bar for bar, the wordplay, and the delivery Drake gave on Duppy Freestyle were just a touch in his favour.
The lines about him helping Kanye are so well crafted in him referencing Kanye's song Father Stretch My Hands and 30 Hours off TLOP to his own song Pop Style which originally featured Kanye.
Then he really gets to Pusha when he says:
"Your brother said it was your cousin, them him, then you/So, you don't rap what you did, you just rap what you knew/Don't be ashamed, it's plenty n—– that do what you do/ There's no malice in your heart you're an approachable dude"
Damn.
And he tops it all off by telling Push that there's an invoice on the way for the extra 20,000 units he'll get from this diss track.
It's methodical, and this is a guy who's always appeared to be invincible. No matter what negative press has surfaced, it's always been dismissed or he's found a way to come out unscathed.
However, it only takes one slip to fall, and Drake chose the wrong guy to dance with. The Story of Adidon is absolutely reckless. Not only does Push still deliver on the rap front, but his subject matter was unheard of until now.
                            photo via: XXL Mag
Let's start off by addressing the 40 line. Was it ruthless?
Yes.
Did he take it too far?
No.
First off it's rap, and when it comes to disses disrespect is the name of the game. But even if you don't want to chalk it up to the game, once Drake mentioned Pusha T's fiancé, there were no limits on where he could take it.
Push felt Drake opened that door for him. You spoke on my family that had nothing to do with this now I can speak on yours: Dennis, Sandi, 40.
Some feel it didn't need to be in there, but it did. Drake is the biggest artist on the biggest stage, and like Omar from the wire said:
There had been rumblings about Drake having a child out there, but it was all speculation. And as stated earlier, any perceived negative news bounces off Drake.
But for Push to reveal it in a diss track is the epitome of savagery, yet his delivery of those bars is so tame and tranquil. We've all heard the bars and we now we know it as fact, but what's most telling to me is how Push was able to break the seal of Drake being invincible.
This is the first time we've seen him take a big misstep in the public eye and Push pushed the blade further by twisting the reveal of Adidon, which is Drake's upcoming Adidas x Adonis deal. You've got to think that this has him scrambling  on the business side as well.
Not to mention, Push did his homework. With all the memes/jokes that came from the reveal of Adonis, it seems both guys switched lanes: Drake going with more of a technical rap and Push igniting the Internet with ammo; but it's Drake who ended up crashing.
Checkmate.
Conspiracy me believes there may be some collusion here though, since Ye, Push, and now Drake, are all on the Adidas brand. So this publicity could be lining all their pockets up (all press is good press); but when it comes to rap, Push has taken this feud to heights where no other rapper has been able to before.
There will be more…